Smart home products like connected leak detectors, water shut-off valves, smoke alarms, motion sensors, smart locks, and more are empowering homeowners to build DIY accident prevention systems, in their homes. That means that many insurance policyholders have the potential to improve their risk level by installing even one smart device whether it's for security, health, or simply convenience. Insurers can then provide additional value through services and discounts with more assurance and, if customers choose to share their smart home data, they can offer personalized options to policyholders.
4 Ways the smart home increases customer loyalty for insurance companies
The value of smart home products increases significantly with three or more devices working together, but just one could stop an accident in its tracks. From carriers to customers, everyone wins.
How can insurance carriers leverage smart home devices for customer retention and recruitment programs? Personalization, discounts and adjacent services, ease of use, and multiple engagement channels are key areas where the smart home could be the answer.
Let's explore further.
1. Personalized Services
Personalizing services means having a closer relationship with your customers, knowing what their needs are, and providing options to fulfill those needs. The first step in a smart home is learning what devices your customers already have, if any, and understanding how they use those devices. However, narrowing down all the products customers are buying is a daunting task with the many available choices on the market today. You can always take the guesswork out of your journey by leveraging an integration platform, especially if you don't have the backing of a full development team. With many device integrations, you can learn which devices are activated, how many devices customers use, and much more.
Simply being able to identify which smart home products are installed in the customer's home can quickly provide actionable insights. For example, insurers can enable custom support based on device activity and even suggest personalized ways to improve in-home experiences. Insurers can provide services directly through an app, if they have one, which is convenient for the user and increases engagement with the insurer. Alternatively, the insurer might recommend complementary devices for a homeowner's DIY setup. For example, you might find that a home with a smart leak detector, a motion sensor, and a video doorbell is less likely to switch providers and have a much lower risk profile. You could then recommend the missing devices based on what is currently installed in the home while educating your customer on newly accessible benefits, thanks to their smart home gear.
2. Discount Programs and Other Services
Baines and Company report that more than 80% of customers are open to an ecosystem of services and often prefer that these services are provided by their insurer. Other consumer reports show that a discount approach is a strong incentive for U.S. based customers seeking new insurance providers. Examples of discount programs include rebates on new purchases, rented equipment, discounted smart home packages, and lower premiums for owning qualifying devices, to name a few.
Once devices are installed, carriers can explore other service models in partnership with emerging solutions like preventive home check-ups, home automation support, or rewards programs. John Lewis in the UK is a great model for demonstrating value-added services and prevention over and above insurance policies alone. Their all-encompassing Home Assurance package includes smart devices, gas and electric inspections, the Home Assurance App, and 24/7 emergency response, on top of home insurance.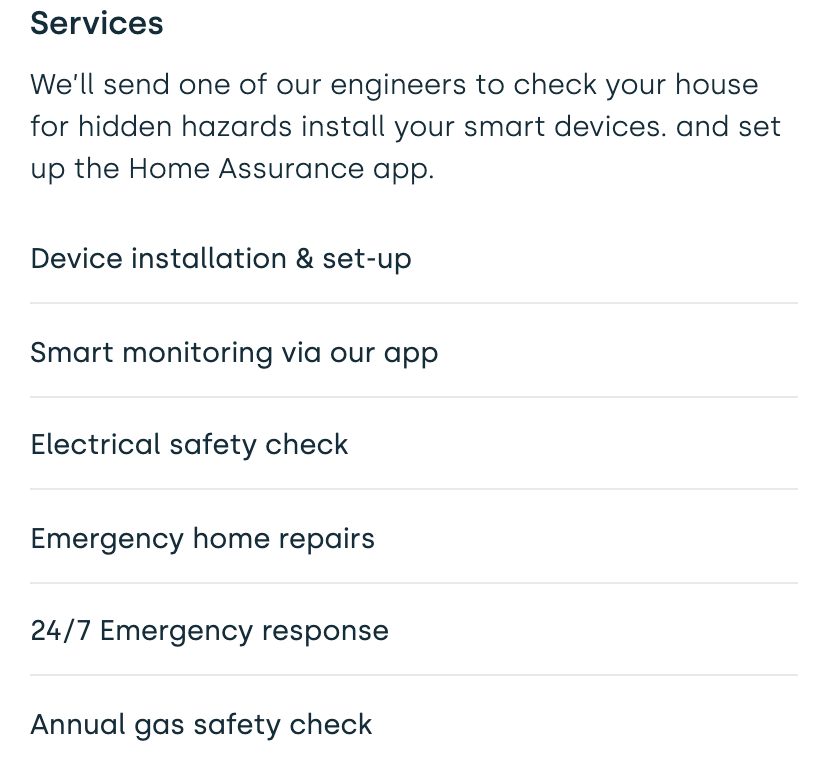 Other services might include independent living support, pet care automation, security advice, and even wellness services. The nascency of the smart home makes for novel experiences that delight customers while building new connections with their insurers. As more smart devices are installed and paired with the homeowners' policy, starting over with a new provider becomes a serious deterrent to switching providers for most homeowners.
3. Ease of Use and Loss Prevention
By offering services targeted at smart home device owners, insurers gain access to a customer segment that is inherently risk-averse. These homeowners have installed devices on their own to prevent accidents and many of those households are being rewarded for it. Risk-averse smart home device owners find support through tutorials and knowledge bases, and they prioritize ease of use over intricate offerings. For insurance carriers, that could mean using innovative user experience designs to simplify onboarding or teach customers how to access different services.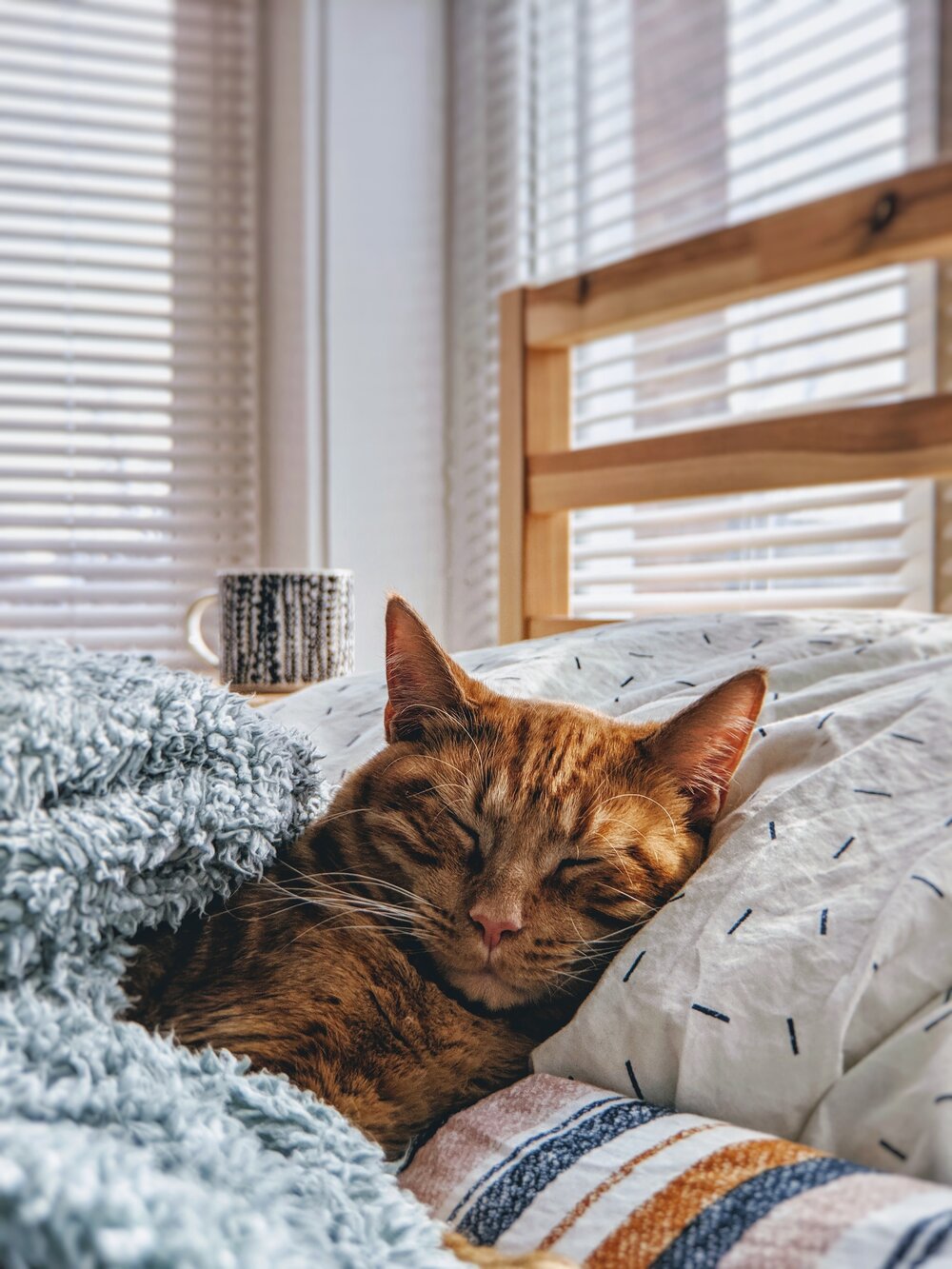 Another example is the claims process. A painless and fast experience is best, but customers are usually in a poor mood if they're filing a claim. Filing a claim means home repairs, coordinating services, increased stress, maybe taking time off of work. How can you make a bad situation just a little bit better? Peace of mind and timely information. Smart home products can help prevent accidents or keep them from getting worse and, with data, you can share tutorials right when the users need it most. A smart leak detector might report a running leak in the upstairs toilet, alerting the homeowner of potential risk. A smart water valve might report high water pressure in one of the pipes. To reduce anxiety, the carrier could notify their customers with a proactive tutorial on how to file a claim in the event of an accident. If a pipe bursts, the insurer could correlate the device data in their app service to auto-populate reports with accurate details.
With the support of smart home tech, the customer experience after an accident can be frictionless while in some cases, can prevent loss entirely.
4. Modernizing Customer Engagement
The digital frontier is vast and expeditiously changing expectations consumers have for branded engagement. They want relevant insights and information as well as simplicity. Insurance carriers who are succeeding in this digital race are building services beyond insurance and are prioritizing customer-centric innovations. Customers are looking for transparency, clarity, and advice from their carriers.
With smart home products and related data, carriers can build upon delightful smart home experiences to catch the attention of new digital-first consumers. For example, by correlating device ownership and activity with risk profiles, carriers can share insights with their customers and teach them how to improve their profiles with smart home tech. Tips and tricks like these might come in the form of a notification or a recommendation feed in the insurer's app.
Insurance carriers can partner with smart home experts to build new onboarding flows for setting up devices or explore new interfaces like mobile and web applications. They can even create custom digital experiences like recommended products or smart home scenes and routines based on existing devices in the home.
By building new and compelling service models with simple and easy interactions, insurance carriers strengthen their value to the customer and ultimately earn a lifetime of loyalty and trust.