Smart homes are increasingly part of the buying and selling landscape - and can even help improve the health of its residents.
According to the Environmental Protection Agency, Americans spend an estimated 90 percent of their lives indoors, making their homes an essential factor in their long-term health and well-being. A Hanley Wood survey reported that three-quarters of potential homebuyers say they consider housing to be an extremely important contribution to good health, while two-thirds believe that the optimal home environment could cut their medical costs by as much as 40 percent per year.
These statistics show that connected living in apartments, condos, and other managed property types will positively impact the value properties offer their residents. A great example of this being put into practice is the KB Home ProjecKT - an innovative take on creating the smart home geared towards keeping its occupants healthy. The KB Home ProjecKT breaks new ground in building healthy homes through partnerships and cutting-edge technology that helps improve the physical and emotional health of residents, while also being able to adapt to the needs of its homeowners.
One of the smart tech collaborators with KB Homes includes Delos - a wellness real estate and technology firm. The homebuilder will offer Delos' DARWIN Home Wellness Intelligence Network in their new constructions, which is a "powerfully responsive platform that passively monitors and calibrates the home environment to help support the health and well-being of occupants." The system brings together solutions across water purification, air filtration, circadian lighting, and multiple comfort features. This first-of-its-kind partnership shows that the market need for melding connected living and healthy living is truly beginning to have legs.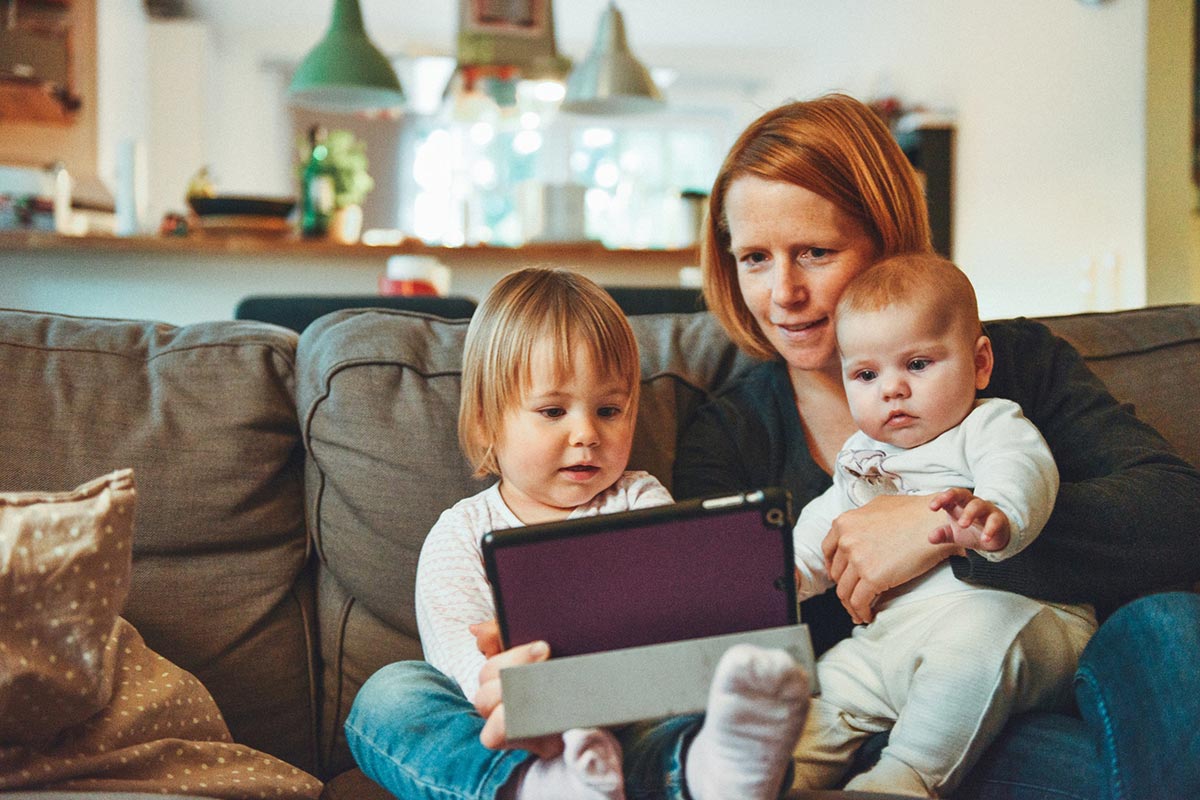 The Science Behind Designing Healthier Habits
Designing healthier homes can lead to healthier habits in their residents, as well. On average, it takes more than 2 months to form a new habit - and how long it takes a new behavior to become automatic can vary extensively depending on the person, the behavior, and the circumstances. Healthy smart homes can move along that process and set up occupants for success by providing them with the optimal environment and resources for new habits to truly stick.
Two innovative companies using smart technology to encourage healthier habits in their users are Routinify and Lark. Routinify leverages connected devices in geriatric care to improve the quality of life of older adults by enabling habits for aging well. With Routinify, adults can live independently, for longer, while preserving peace of mind to their caretakers. Lark harnesses the power of AI to augment the assistance of human coaches and create a hyper-personalized care platform to develop behavior change in chronic disease management and prevention at scale.
Smart technology takes the guesswork out of developing new, healthier behaviors. Bridging the benefits of behavior change platforms and smart home technology makes building healthy habits much easier in the comfort of your own smart home.
More Ways Than One to Leverage the Connected Home
There are plenty of other socially-conscious health companies leveraging connected health and the connected home - and the number is increasing rapidly. The reason behind the growth? Since the ecosystem of health is so vast (including personal healthcare, pharmaceuticals, smart beds, robotics, biosensors, remote health monitoring, etc.) the list of IoT applications in the health space is increasingly becoming endless.
Zamzee by HopeLab is a social innovation company focused on designing new technologies backed by science to improve the health of teens and young adults. Their product, Zamzee (now owned by Welltok), is a game-based product used as a tool to motivate children, families, and groups to be more physically active. It combines an activity tracker that records physical activity and a motivational website where activities are rewarded with prizes and points.
This type of motivation-based model could integrate seamlessly with a smart fridge, for example. The smart fridges of today can be designed to be like personal nutritionists, helping you track meals and offering up healthy cooking suggestions. Zamzee could play a part in this scenario by recommending food items to match your activity level or boost energy. Of course, they would all be healthy options!
Setting a New Standard
Connected health applications are a big part of the broader value within the maturing smart home platform and the market demand for healthy connected homes will only grow over time. With the increased adoption rates of smart home technology, connected health is making managed properties more attractive to a new generation of renters and buyers and ultimately creating a more valuable consumer experience in the home. These innovative companies are setting a high standard for more powerful, helpful, and healthier homes consumers will come to expect.
‍