While the number of connected devices has exploded in recent years, the interfaces we use to control them have remained rather limited. We can reach for our smartphones to control a device, we can set up automations, or we can use our voice.
But as any smart home owner will tell you, there are dozens of times per day where voice control doesn't make any sense. Waking the baby or yelling across the room in front of guests just to turn on the lights can be a maddening experience. Grabbing your phone to open any number of apps isn't much better.
Haptic, Inc., makers of the Knocki smart device, are leveraging the Yonomi platform to open up an entire new user interface category — smart surfaces.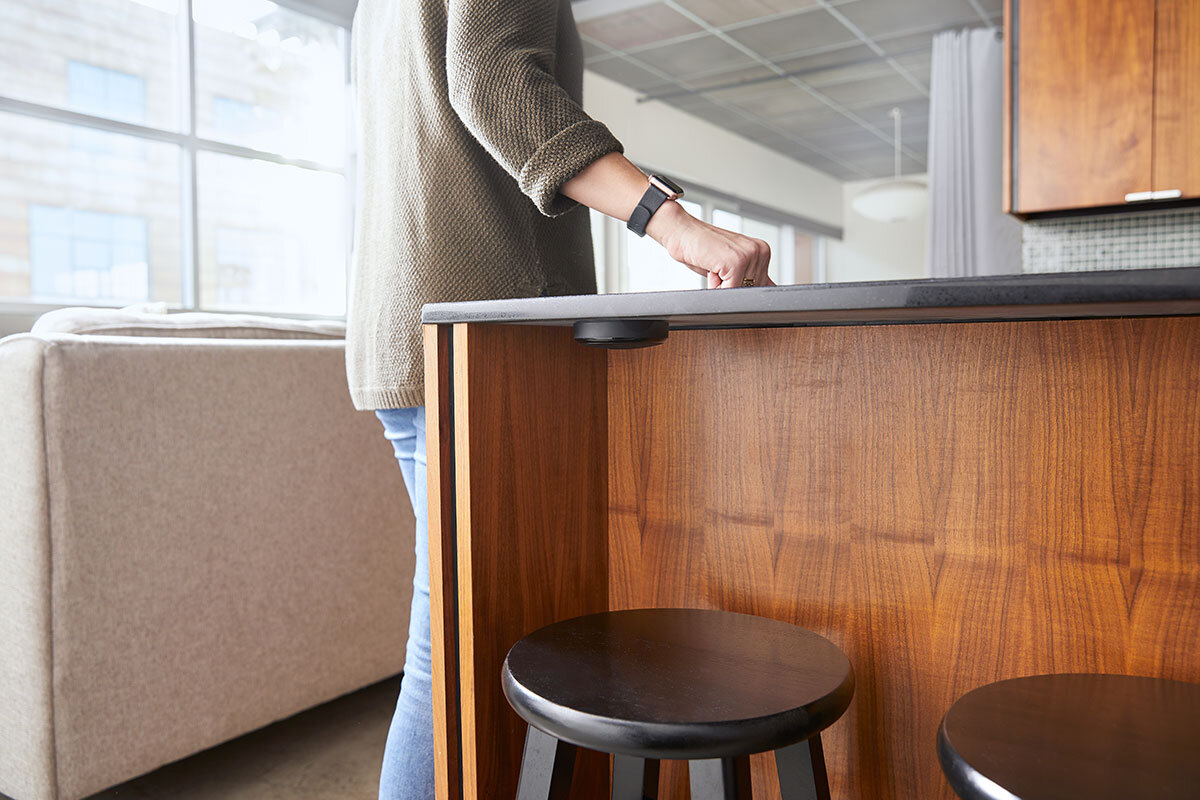 Knocki is a hockey-puck-sized sensor that turns any surface into a remote control — walls, furniture, doors, and more. The Haptic Inside chipset and Haptic Engine that power Knocki can intelligently pick up on a variety of preset gestures determined by the user.
Three taps? Knocki knows to turn on the lights and adjust the temperature. Two taps, a pause, two more taps? Knocki knows to send a message that dinner is ready. Three taps, a pause, two more taps? Turn on a dinner time playlist.
Using Yonomi Integrations, the Haptic team has been able to add to the list of supported smart devices much quicker and using less resources than they could previously. Using a single API, Haptic has added Knocki support for Sonos, Logitech Harmony, and more.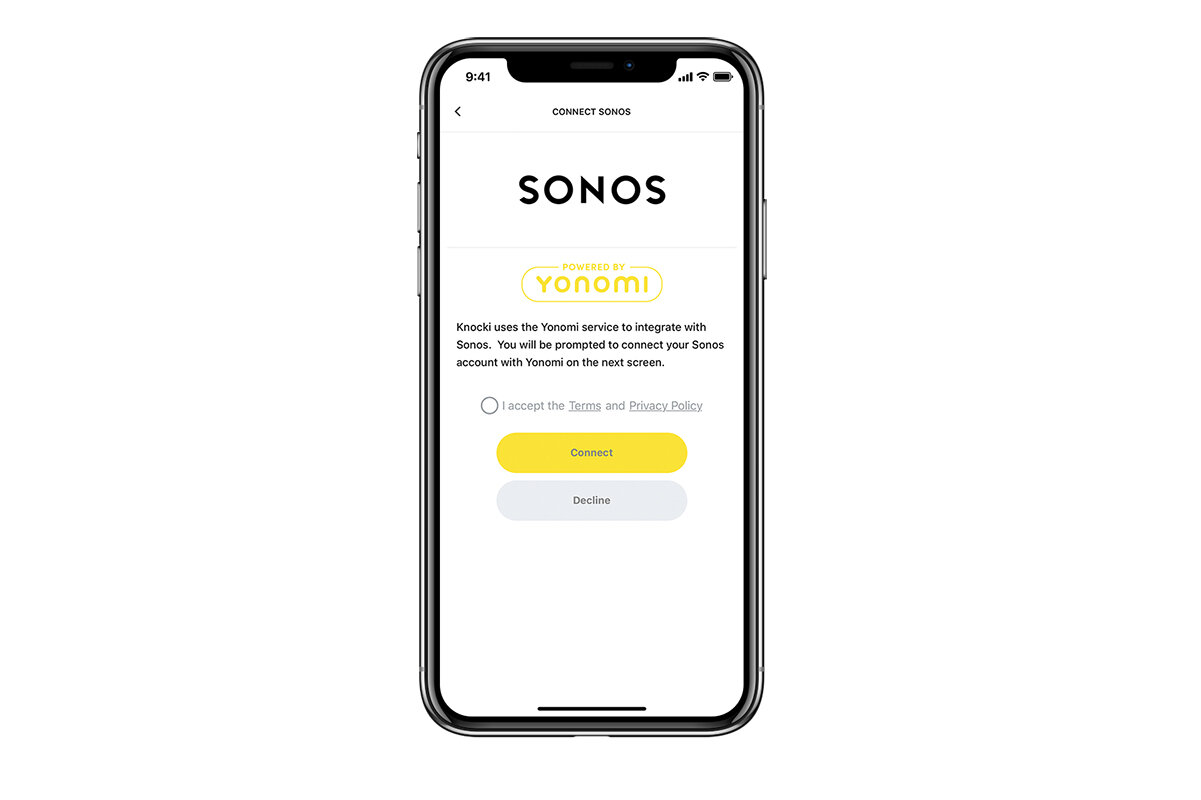 The Yonomi platform also allows the Haptic team to add smart home rules and routines to Knocki's list of features using Yonomi Routines. Instead of depending on a unique gesture to control each device, Knocki users can program single gestures to trigger routines — transforming their entire living space with a few taps on the wall or coffee table.
While smartphone and voice control will still play an important role in the smart home for years to come, the Haptic team has shown that the future of user interfaces is much richer. And thanks to their partnership with Yonomi and the Yonomi platform, the applications for the Knocki technology will continue to expand — from home, healthcare, and accessibility to manufacturing, construction, and beyond.
‍