What are some things that pop in your head when you think of a "smart home"? Maybe convenience, energy efficiency, tech-inspired style, or that magic feeling when your smart lighting system gently wakes you up in the morning?
Here at Yonomi, we often think about the impact that smart home innovation will have on our daily routines. In this post, we'll share some of the insights we've uncovered about how to design a smart home service that is both immensely helpful in a practical sense, and also in a fun way that improves users' general well-being.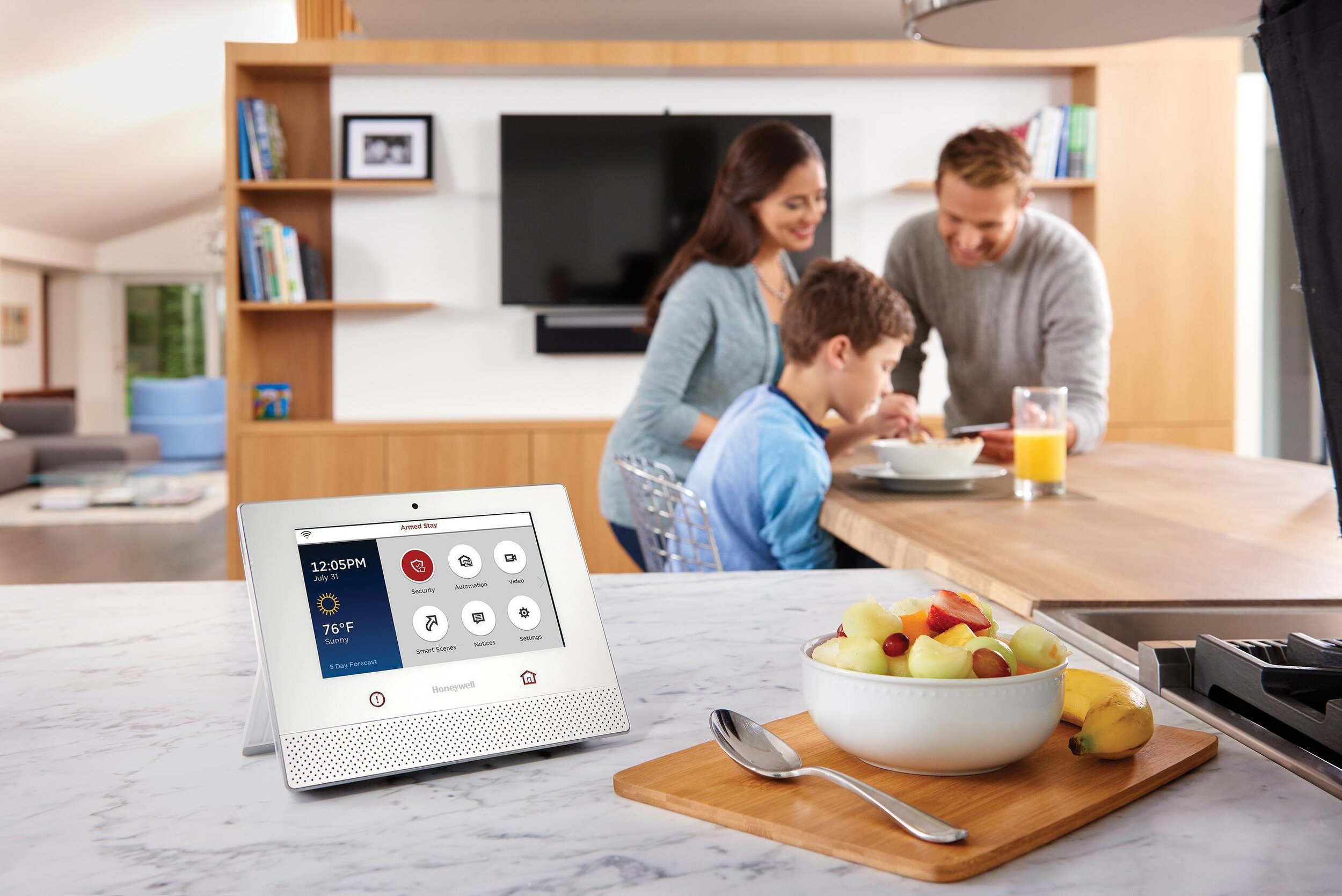 Top five benefits of a smart home
1. Improve security at your front door
Smart home services can offer their users increased feelings of safety through many avenues. With the convenience of being able to open up an app and lock a door, there's no reason to panic when you've left the house and suddenly realize you left it unlocked.
Smart home services should also be able to integrate with the many smart security options consumers have today to keep their families safe. Security cameras, alarm monitoring, doorbells with cameras, motion sensors — the list only continues to grow.
2. Conserve energy
Smart home services can also help improve energy-efficiency and cost by minimizing the amount of energy needed by major appliances. The US Environmental Protection Agency reported that residents using smart home tech exclusively for thermostat control saved between 10%-30% on their energy bill. With intelligent monitoring and control over other major energy hogs in the home — like water heaters, washer and dryers, and lights, smart home services can offer consumers even more savings on their bill.
The sustainability benefits of smart home technology can also be felt in many other facets of the home. Smart lighting routines can set the mood just right depending on the time of day, and you never have to worry about accidentally leaving lights on — simply turn them off from your phone. Sensors in smart shower systems can save money by minimizing water use, and smart irrigation systems can help you save water by automating watering based on weather conditions. Hear more of our thoughts on smart home sustainability here.
Users should be able to control them from their phones, so they can easily turn off an oven that was left on. With the help of machine learning, the most innovative smart home services will soon go a step further, intelligently detecting if an appliance has been left on and automatically turning it off to reduce any risk.
These devices can all be integrated through a single smart home service so a user can receive consolidated notifications about the status of their home and any danger poised against it. A truly innovative smart home service should give users peace of mind with the ability to check in on their home at any time.
3. Detect leaks
Have you ever gone on vacation or been away from your home for en extended period of time to come home to find a pipe had burst? Leak detectors are now available to stop unnessary destruction or your property. They also offer a way to save on insurance costs.
4. Boost self-sufficiency and independent living
"Aging in place" is a vertical where smart home services are turning out to be exceptionally useful. Smart tech is helping to extend the window for independent living as people grow older. In the US, 36 million people use a voice assistant (VA) at least once a month and 4 in 10 adults who own a VA have multiple devices.
By utilizing voice commands to power devices and appliances, using smartphones to check who's at the doorbell, and being able to call people with a voice assistant, elderly and disabled people have more control over their daily home needs. Smart home services can also be designed to allow caretakers to remotely monitor relatives for added safety, using a device such as the Echo Show, which allows you to "drop in" on loved ones at any time. Read our full blog post on how smart home technology helps increase independence as people age here.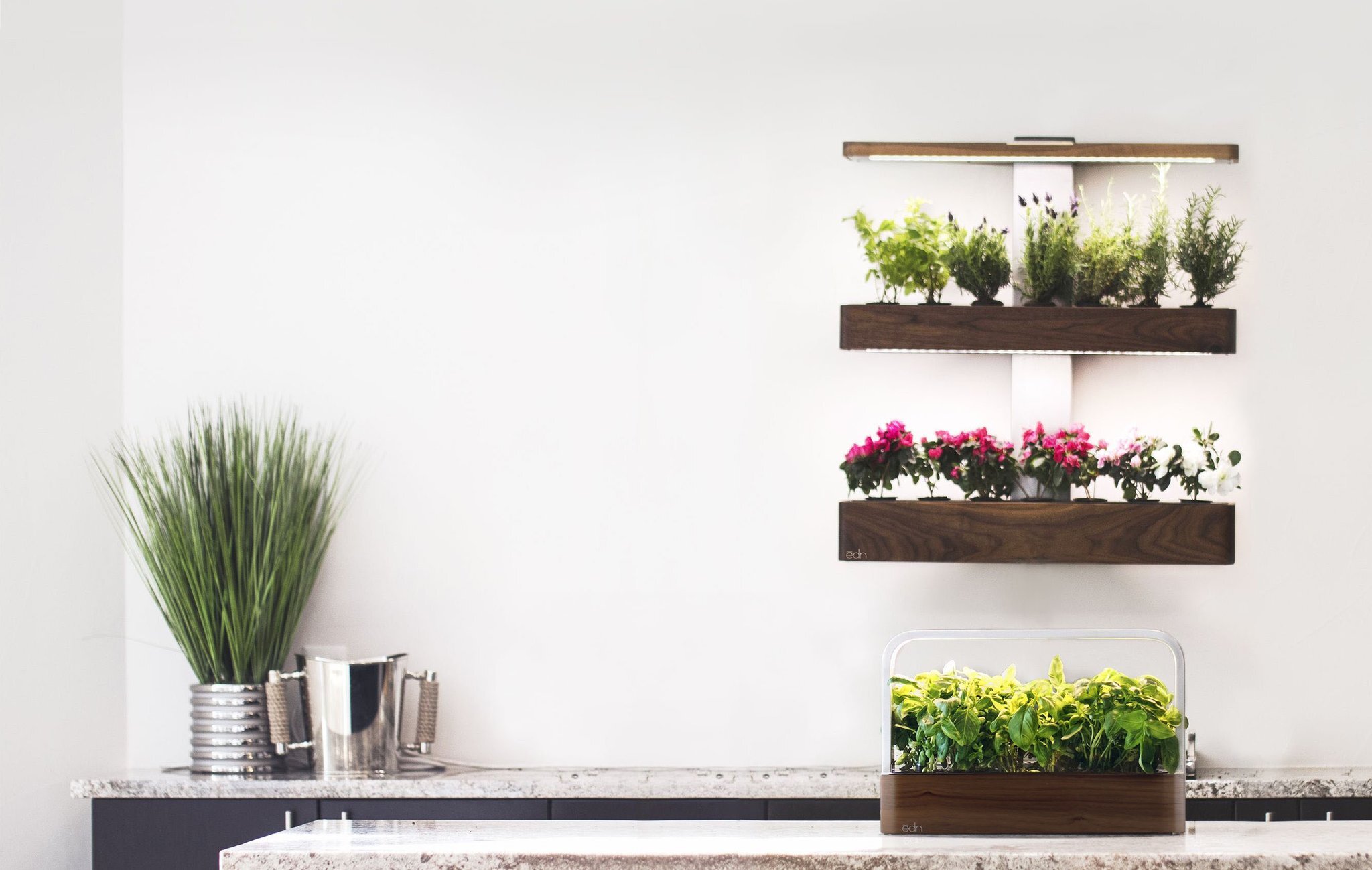 5. Have more fun with innovative devices
While all of these practical reasons show how smart home technology has the potential to help us in our daily lives, the truly innovative smart home services will be the ones that can also delight their users. There are so many examples of new connected devices that are designed to add to our joy and make our lives better and more fun. Keep reading for a list of some of our favorites.
If you've ever grown your own herbs or vegetables, you know how rewarding it can be to literally reap the fruits of your labor. The edn smart garden makes growing plants easy by taking the process indoors to grow herbs, vegetables, and flowers, year-round.
Extensive research by NASA has reported that plants in the home can remove up to 87% of air toxins in 24 hours. Other studies have shown that indoor plants can help improve productivity and concentration up to 15%, as well as boost your mood and reduce stress levels. This smart garden lets you receive the psychological benefits while enabling you to have an instant green thumb, grow your own food, and simply enjoy the beauty of nature.
What comes after the Roomba, the smart vacuum that keeps your floor dust and debris-free? The Roomba S9+ & Bravaa jet m6, a tag team floor cleaning wonder. Once your floors are vacuumed with the power of the Roomba, the Bravaa automatically gets to work mopping, with the ability to clean around 1,000 square feet in one go. Together, they work in tandem to keep your floors sparkling.
Houses and apartments are getting smaller, so multifunctional furniture is essential for making your bedroom or living room setup more convenient. The Sobro Smart Side Table comes equipped with a cooler drawer, Bluetooth speakers, motion sensor lighting, cable management, accent lighting, charging/power ports, and wireless charging.
Clutter happens, but this side table does a good job of keeping everything you need in one place so you don't have to poke around a sea of "stuff" in your studio apartment. The smart technology involved allows storage to become more streamlined and fit in with one's already connected lifestyle.
Smart Technology Creates a Helpful Home
Smart home technology and services can benefit users on the practical side by saving them money, keeping them safe, and more. But the most innovative and most successful smart home services will be the ones that mix convenience with joy and well-being.
Interested in discussing more about how to transform your smart home service strategy? Contact our sales team to set up a consultation today.
‍