This is part one of a two-part blog on planning smart home pilots. The example we are using is for a MSOs. In part one we introduce strategies to consider for MSOs getting started with the smart home. Part two takes a look at choosing partners, defining objectives, and measuring results.
How to Plan a Smart Home Pilot
With the global smart home market projected to surpass $153 billion by 2023, the benefits of IoT are more apparent each day. Companies failing to adopt IoT over the next five years will inevitably fall behind in which case choosing a path forward seems like a big move worth making. We are using MSOs as an example as they have significantly accelerated their adoption of cloud technologies to introduce innovation and embrace IoT opportunities.
MSO Options for Growth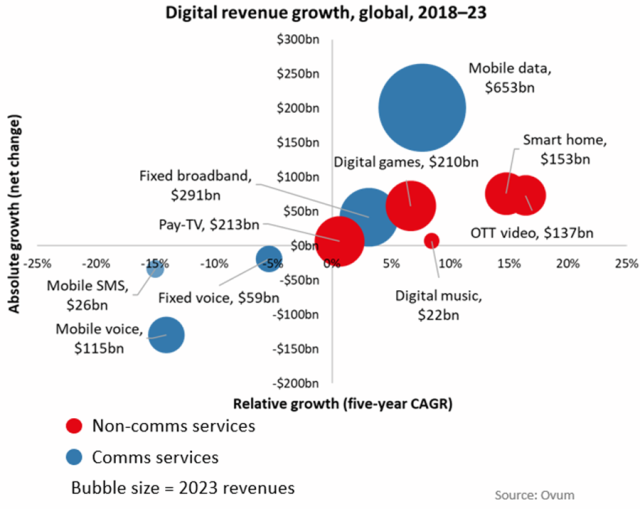 The Smart Home is one vehicle that touches both the bottom line and customer retention strategies. 54% of U.S homes already own at least one smart device with the most popular devices including speakers, security devices, and thermostats. In APAC and EMEA, growth is being driven by needs for remote home monitoring, energy-saving solutions, and growing concern about safety, security, aging in place, and convenience.
In the early phases of exploring smart home propositions, questions usually begin with: "Where do we start? Do we need a hub for our solution? Do we need new tools, like an app? How will we use this data? What is the ROI?
Essentially, it all comes down to whether you should take a hardware-centric or software-centric approach. Spoiler alert: there is no right or wrong answer. Here's why. The path you choose ultimately depends on what you are trying to achieve. The proposition that you design will likely map back to the broader company vision for IoT ten years out from now. So, how do you gain enough information from your early exploratory phase to support a decision?
None of this helps you, so far. Let's keep going.
1. Choose a strategy: software or hardware
A hardware-first approach typically denotes you've chosen to center your services and adjacent products around a physical hub. A software-first approach means you're exploring platforms on which you can build upon, independent of physical devices. Whether you start with the hardware or with the software, these tracks converge rather quickly.
A couple of starter questions:
What smart home devices, if any, are my customers already using?
Do I have a reliable way of finding and confirming this information?
2. Test a Smart Home Starter Kit
Testing a starter kit along with a hub offers you the ability to explore an ecosystem where you don't need to incorporate many other devices. A different approach could account for a phased-plan where you build solutions and add devices as you go. For example, a security focus might only need three maybe four devices to satisfy the requirements of your pilot. As you build other device integrations, you offer additional services.

A word of caution: there are several examples of services that never reached critical mass using this approach. They subsequently shut down their service leaving customers in the dark. Not only is that detrimental for those customers, but it affects the trust between the MSO and the user as well as trust in the market.
3. Choose several device brands
If there are several vertical considerations on the roadmap, let's say health and wellness, care in place, and security - a broad ecosystem with several brands per device type is the way to go. Compared to the mobile market where, in the past, an MSO could influence services that appear - or don't appear - on customer phones, MSOs have little to no control over the DIY smart home. Offering devices that users either don't want or need more than likely renders a valueless service.
Looking at the market, some devices take off quicker than others. For example, popular brands today include Philips Hue, SONOS, Ring, Nest, and iRobot, to name a few. But new device makers like Wyze, Cocoon, or BodyGuardz, enter the market daily which makes choosing the wrong devices an easy misstep. Additionally, consumers buy products to solve specific problems like getting better lighting, creating a safer home, or checking on an elderly or disabled family member. The product they purchase is often independent of the service provider offerings.
What MSOs can control for the smart home is the breadth of devices available for their propositions and addressable market. Getting in early and focusing on many device types across many brands gives MSOs commercial strength to dictate what services they can later provide.
4. Understand what services have the best ROI
There is no right or wrong approach to starting a smart home pilot but some options are harder than others. The key is to assess where you are in the market and how much of a horizontal offering you want to have with your customer. One of the biggest challenges with a hardware approach is that you need to know what your future looks like - What devices will you bet on? What devices can you win without? What service will bring in the most ROI? - and of course hub costs and maintenance. It creates a much more complicated picture that requires more forward-thinking and longer-term vision in an ever-evolving market.
5. Lean into a cloud approach
A cloud approach offers a more flexible and future proof element that allows you to build many new integrations while allowing for new market leaders to join your ecosystem. As verticals become more important like care in place, health and wellness, and security - you can develop propositions without requiring a hub. Later on, you can integrate that functionality into your router, leveraging hardware that already exists in the home (something we'll continue to discuss in part two).
‍