Do you rent out your home on Airbnb or HomeAway? If so, you know there's a lot to think about when setting up your home to be a short-term rental success. For example - what's the safest and most efficient way to check guests in? How will you keep your home secure? Is there a chance your guests will run up your energy bill?
Fortunately, smart home technology can step in to put these worries to rest and make the experience as hands-off as possible. If you're a current host looking for ways to streamline your vacation rental or are simply looking to make your home more receptive to guests, this article is for you. Many of the mentioned devices are supported by Yonomi, so you can get started on making rental-centric routines using our free app. Read on for strategies that will make you and your guests' lives easier:
If you want to learn about the 5 connected devices for vacation rentals, keep reading. If you prefer to talk to a person about your business needs, click the button below or follow this link to schedule a half-hour discovery call.
5 Connected Devices for Vacation Rental Property Management
1. Go Keyless Access
Gone are the days where guests need to use a physical key to enter a vacation rental. Keyless entry to your property using a smart lock is one of the most accommodating upgrades you can add to your home. Sharing a code to a smart lock with your guests is much easier than leaving a key, and it facilitates a seamless entry and departure process. Plus, a code is impossible to lose, unlike a key!
Not only is it convenient, but a keyless system is also a much more secure option when dealing with a steady flow of guests. Many smart locks include the option of changing the key code for each incoming group of guests ahead of check-in, so you never have to worry about your code being shared or passed on after guests leave. Smart locks also have the ability to lock automatically upon door closure, which prevents accidental occurrences of travelers forgetting to lock the door behind them.
Our picks: Schlage Encode, Schlage Connect, Schlage Sense, August
2. Answer the Door Remotely
Enter the smart doorbell, the smart lock's perfect companion. If a guest is struggling with check-in, arrives early before their code begins working, or simply needs to reach you, they can ring it and you'll receive a notification on your smartphone. From there, you will be able to see and speak to them through the smart doorbell app on your phone, which is connected via the doorbell's camera. Having this smart home technology in place also means you can field unexpected arrivals during a guest's stay - for example, the UPS delivery person or a neighbor.
Our picks: Ring Doorbell, Arlo Doorbell (both not currently supported by Yonomi)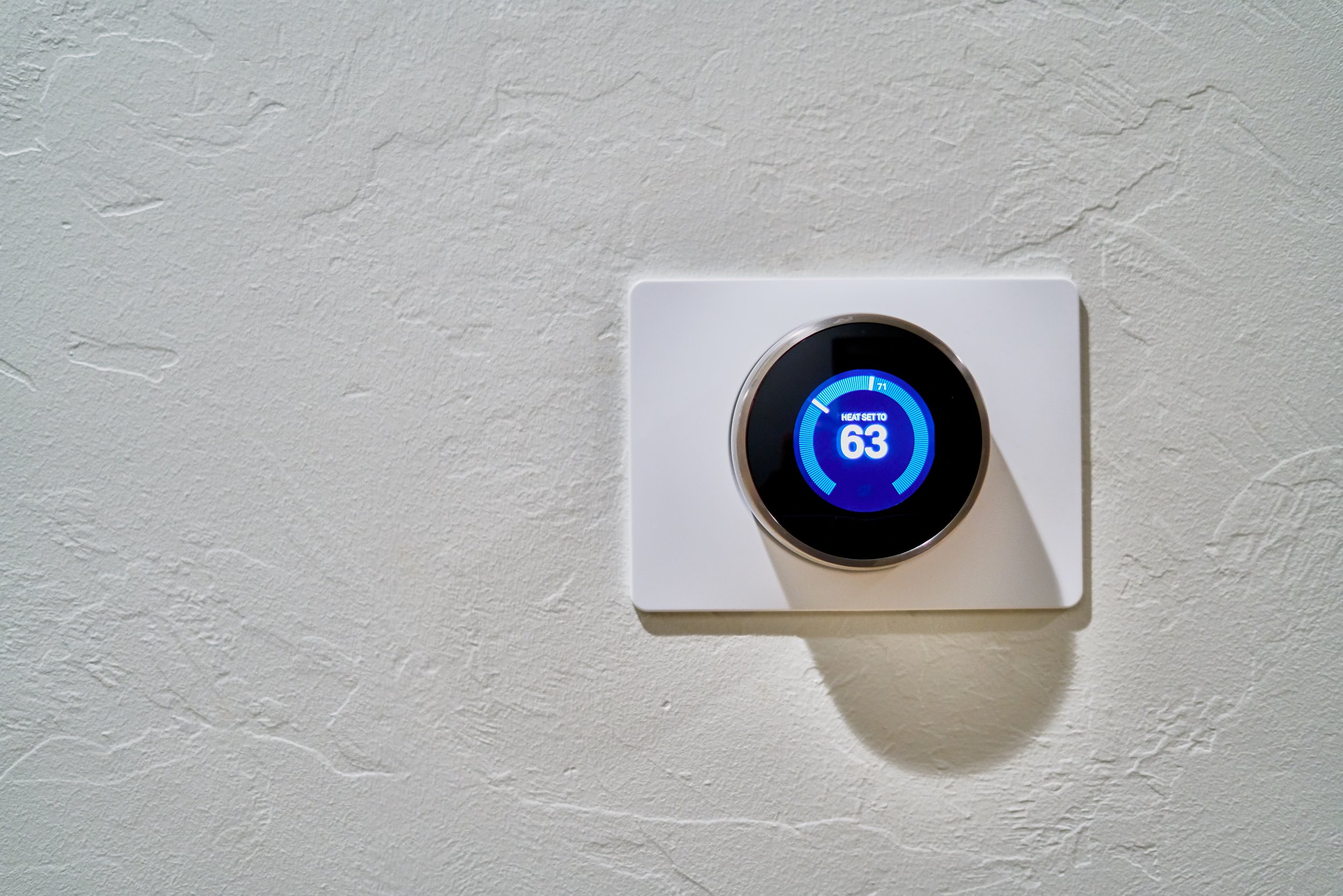 3. Keep the Temperature in Check
Installing a connected thermostat is a win for your energy bill. Smart thermostats will automate their temperatures to heat or cool your home at optimal times to keep your bill low, while also ensuring that guests never feel too hot or cold during their stay. Connected thermostats are also incredibly easy to use for your guests, and you can keep an eye on usage and control it remotely via your smartphone.
Our picks: Honeywell Home Round Thermostat, ecobee3 Thermostat, Nest Thermostat
4. Control the Lights
Smart light systems are an advantage for both guests and hosts at a short-term rental. For guests, they can add a bit of a classy, high-tech feel to a home. For hosts, there are a couple of main benefits. First off, you can check that lights aren't left on after guests check out and turn them off using the app if so, which saves on electricity. When your property is unrented, you can set routines using the Yonomi App for the lights to switch on and off to give the appearance that the house is vacated. This deters intruders and decreases the chance of a break-in.
Our picks: Smart lighting options from Philips Hue, Lutron Caséta, LIFX, and OSRAM
5. Proactively Watch for Water Leaks
Water leaks can not only result in costly repairs throughout a home, but they can also sideline your business indefinitely. Worse, insensitive guests might not inform you of a leak, and generally may not care that you have to deal with the problem. Placing water leak detectors strategically around your rental can ensure you are notified immediately when leaks occur.
Our picks: Honeywell Home Leak and Freeze Sensor and Flo Leak and Freeze Sensor
Implementing smart home technology in your rental property adds an extra dose of luxury and helps keep your house running smoothly and securely in the presence of guests. Hosts can reap the benefits of reduced energy use and lower bills, as well as simplified control over the property remotely. Guests will enjoy a streamlined check-in process, a high-tech feel to the home, and increased convenience and security. Tell us about your favorite smart tools you use to control your home in the comments.