A dominant trend in the building of Multi-Dwelling Units and Smart Buildings is heightened awareness and interest in smart technology systems that provide greater asset management and visibility.
A connected building uses programs powered by data and technology to enhance efficiency, management, and operations. IoT solutions can step in to offer electrical power distribution, life safety and security, HVAC systems, smarter appliances, and data aggregation to provide substantial benefits to property managers, building owners, and residents.
Smart home technology has the ability to improve many facets of daily life and offers comprehensively comfortable and even healthy living experiences. The smart home market is projected to reach $137 billion by 2023, and while most of this growth has been viewed in single-family homes, the Multi-Dwelling Unit and Smart Building market has truly started to take off. IoT automation has mostly been implemented in two key areas - resource management (such as energy and water control to reduce utility costs and improve sustainability) and protection to guard against possible future costs. Happier tenants can also be a byproduct of smart technology installs in Multi-Dwelling Units.
Read on to discover the 5 connected devices you need to know about for managing smart buildings more efficiently. If you prefer to talk to a person about your business needs, click the button below or follow this link to schedule a half-hour discovery call.
5 Connected Devices for Smart Buildings
1. Cost Savings Through Sub-Metering
Multi-unit buildings (MDUs) consume incredibly high amounts of energy, accounting for 40% of total national consumption in the U.S. mostly due to heating and cooling. Factoring in sustainability is both an exercise in minimizing the building's carbon footprint, but also an excellent method for reducing the considerable costs that come with tenant energy usage.
Installing connected utility sub-metering is one way to improve sustainability. With connected sub-metering technology buildings can analyze tenant energy usage data for unit-to-unit based reporting. Additionally, smart water sub-metering equipment includes automatic and remote water shutoff features, providing both tenants and property management with the ability to turn off the unit's water supply in the event of leaks. This reduces the possibility of water waste and consequential water damage.
Installing state-of-the-art, new HVAC technologies that can report real-time insights and data will reduce costs by enabling more informed management of buildings. Sensor technology can monitor energy activity and make sure that cooling and heating functions are directed appropriately, therefore decreasing the building's energy usage.
2. Improve energy efficiency with real-time usage data
Connected devices are armed with real-time data with insights into natural gas, electricity, water usage, and more. This data gives property managers the ability to monitor utility consumption in real-time, which allows them to spot opportunities to reduce waste and improve energy efficiency.
Some automated devices take this approach even further by providing preventative maintenance beyond initial insights. This gives property managers the tools to maintain and develop more efficient operational plans from a broad standpoint.
3. Reduce the risk of water damage
The list of potential risks an MDU faces is long—including mechanical failure, unit equipment malfunctions, tenant activity, and more. These risks are incredibly high stakes, with the potential to put residents' lives and property integrity in jeopardy.
Water damage is the most common cause of property damage by far, with a single incident having the potential to displace tenants and cause thousands or even millions in damages. Smart home technology can stop water damage before it happens with sensors that shut off valves when leaks are detected, or even can shut off the entire water supply if necessary and then notify you of the issue. Devices such as Sentinel Leak Defense System and sensors from Eddy Technologies offer these protective smart technologies.
4. Establish happier tenants with remote temperature monitoring
Keeping residents happy is of utmost importance, however, it can be a difficult thing to pull off. Dealing with tenant complaints is a daily task, and smart home technology can help allay those issues.
One of the more frequent tenant complaints is about the temperature of their unit. With smart thermostats, tenants can have personal control over the AC and heat in their units, considerably reducing this type of complaint. Tenants will also be better-protected overall - water sensors and security systems can help keep them safer.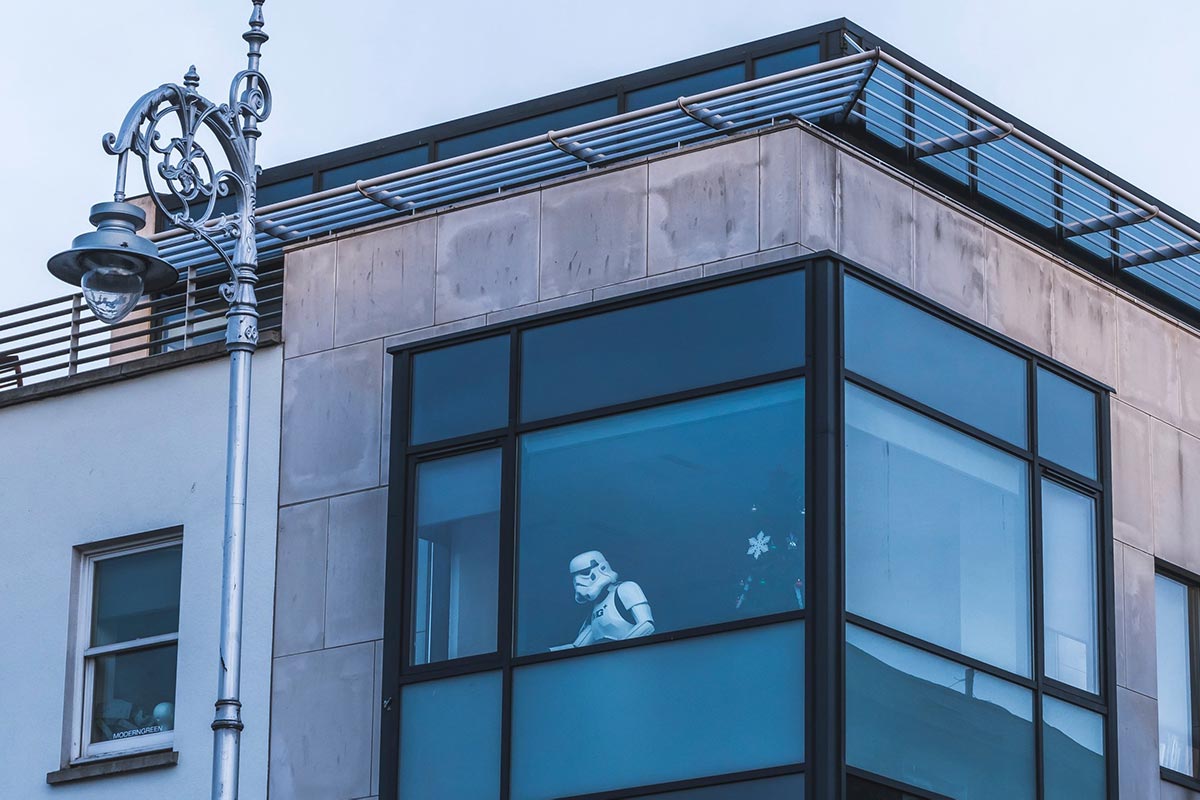 5. Invest in smarter living and increase ROI
Implementing smart home tech in MDUs usually gives an ROI in two major ways: through operational efficiencies and higher building valuations. Costs will be cut on a daily basis through decreased energy usage and a decreased chance of disaster striking. Smart buildings can end up having an increased valuation when compared to non-smart buildings, making it an investment decision as well. High-tech smart technology with superior functions can help you leverage your MDU, giving you a leg up on attracting prospective renters.
Smart technology gives management more control over their properties and leaves them with lower bills to pay due to increased operational efficiencies, resource management, and improved preventative tools. Tenants will receive better living experiences and customer service because issues can be resolved quickly with simple changes made to devices. As the demand for smart tech in MDUs grows, residents will look for a building that pulls out all the stops in giving them the best living experience possible.